"Disconnecting from our technology to reconnect with ourselves is absolutely essential for wisdom" ~ Arianna Huffington
Do you ever get days where you just want to throw away your phone? Delete Facebook and all other social medias and just run away from the world for a while. We rely on it so much it seems we have forgotten people once communicated and lived fine without it. It is so important to take a break. Let the phone die, lose signal, have no access to wi-fi and look further than arms length away, at the beauty of the world that surrounds us. This is especially true when travelling. We often get caught up trying to take the perfect photo, update social media and connect to wi-fi whenever it's offered to make sure we haven't 'missed' anything. That is why I created this list of places to disconnect in New Zealand.
This is what I love to do when I travel; head to 'off the beaten track' areas with no signal, no wi-fi so no need for a phone. Just time to reconnect with myself. I'm currently in New Zealand and after travelling the North Island. Here are my 3 top places to disconnect in New Zealand and reconnect with yourself.
My List of Places to Disconnect in New Zealand
---
Lake Aniwhenua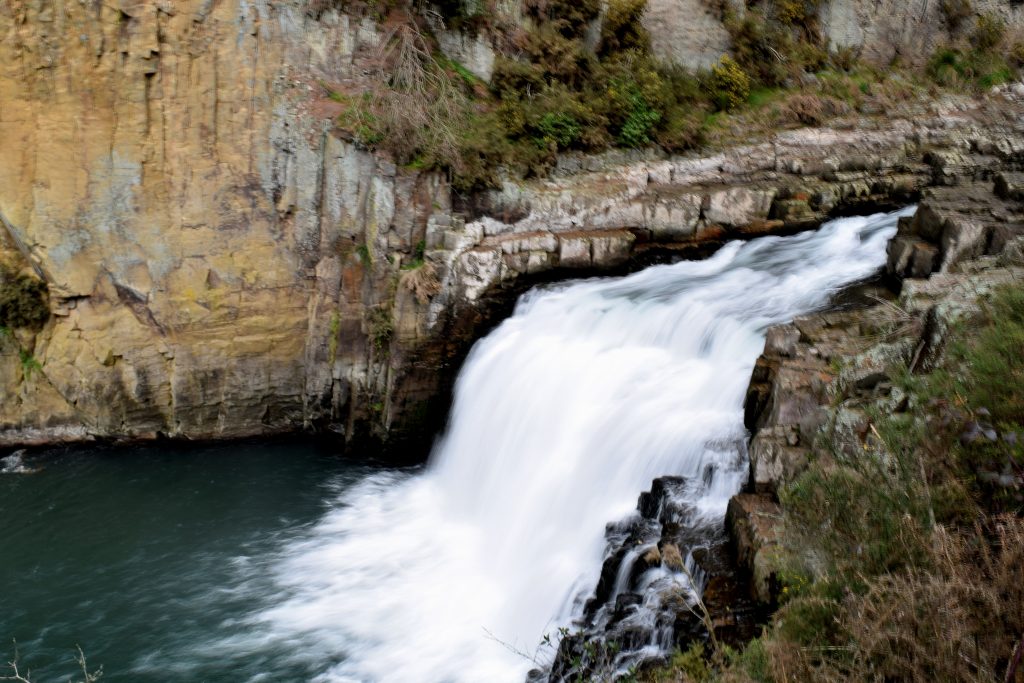 Around 70km from Rotorua this incredible location is a must for anyone looking for beautiful scenery, maori culture and native forest and bush. Leaving Rotorua you will say goodbye to phone signal.  It's unlikely the places you stay will have wi-fi, so immerse yourself in outdoor activities or simply sit by the fire and reconnect with yourself.
Where To Stay: Kohutapu Lodge
How Long Should You Stay?: I would say two nights, one just isn't enough to take in this beautiful place.
How to spend your time: There are an array of activities you can do to take your mind off the lack of 'connectivity'.
Hear the stories of Maori Culture and learn how Kohutapu lodge is giving back and helping the local community of Murupara by feeding children, signing petitions, providing jobs and growing the precious eel population.
Take a beautiful hike round the stunning lake, hillsides and forests.
Kayak on the lake. Go on a late night Eeling trip, try your hand at hunting. Cook some incredible fried bread (seriously, so good). Participate in local craft such as flax weaving.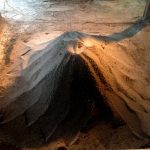 (Traditional 'Hangi' Meal)
My Highlights of Lake Aniwhenua:
Being immersed in Maori culture by the incredibly passionate hosts at the lodge and learning just how 'disconnection tourism' is benefitting the local community.
Enjoying feasting on a traditional 'Hangi' feast and fried bread.
Putting my craft skills to the test and making a beautiful Flax Bracelet.
---
Blue Duck Station, Whakahoro
Possibly my most favourite place in New Zealand. And also one of the most remote places in the North Island. Travel off the main road, down windy, cliff side, dirt tracks and you will reach the beautiful Ranch of Blue Duck. This 5,200 acre is both a working farm and a conservation site for local bush to regrow and dedicated to the protection of the native species of bird in New Zealand. People should just go here. If you don't have this on your list of places to disconnect in New Zealand, then add it!
Where To Stay: Blue Duck station has the choice of dorm styled lodges and stand alone huts. From basic to incredible luxury, take your pick and enjoy.
How Long Should You Stay?: Absolute minimum is 2 nights, but honestly, I could spend at least 3 nights here.
How to spend your time: You have no chance of connection here my friends, but don't worry, there is an array of activities to keep you going.
Relax into Ranch life, explore the farm and say hello to the sheep, cows, horses and alpacas or one of the 30 dogs on site.
Got time to kill? Why not plan a multi day tramping trip around some of the incredible scenery and mountains nearby.
Take part in the conservation efforts on this land. Learn about the trapping, weta boxes and the rare blue ducks.
Take part in one of the many activities on offer at Blue Duck. From Kayaking, Rafting and Quad Bike Safaris to Clay Pigeon Shooting, Hunting and Horse Trekking there is something for everyone.
Take a day hike to the beautiful Kaiwhakauka waterfall to try to spot some rare Blue Ducks. On the way enjoy the farm/rainforest scenery.
My Highlights of Blue Duck Station:
Learning about the selflessness of the owners who have dedicated much of their land back to conservation instead of expanding it for further farming.
Learning about the Blue Ducks and the importance of conserving the native species of wildlife and plants in the area through methods such as trapping, weta boxes and other methods.
3 and a half hour horse trek up the mountains surrounding Blue Duck, taking in the beautiful scenery with some good runs along the way!
Day hiking to the beautiful Kaiwhakauka waterfall but sadly, not seeing any of the rare Blue Ducks – although the guys on the morning quad bike safari did!
---
Tongariro National Park
Possibly one of the most sought after and 'bucket-listed' places in New Zealand. This UNESCO Dual Heritage site is mainly famous for one of the most incredible day hikes in the world, The Tongariro Alpine Crossing. Spectacular in both summer and winter. The main difference is, in winter, you can only do the crossing with a guide and that comes at a price and is incredibly weather dependent.
Trek through dramatic scenery, volcanic peaks and the iconic emerald lakes. But all is not lost if you don't take park in the Alpine Crossing. Enjoy the incredible scenery and shorter day hikes within the National Park. Although there can be a bit of hustle and bustle, I found it to be a great spot to switch off and enjoy small town life. That is why Tongariro National Park in on my list of places to disconnect in New Zealand.
Where To Stay: Ski Haus Backpackers
How Long Should You Stay?: At least 1 night. I would recommend 2 nights if you do the crossing.
How to spend your time: I am sorry to say it is likely the accommodation you stay at will offer you a minimal amount of internet and there is a little phone signal. Try to avoid it where possible, get outdoors and explore!
Number one on the list – The Tongariro Alpine Crossing
Smaller day hike up fishers track to the Taranaki Falls
Visit a Lord of The Rings filming site: Tawhai Falls (Gollum's pool)
Take in the incredible view of the wonderful Mount Ruapehu & Mt Nauruhoe from a distance.
My Highlights of Tongariro National Park:
I am lucky enough to have done the incredible Tongariro Alpine Crossing in summer, I would highly recommend it to everyone. It takes around 6-8 hours to complete.
Taranaki Falls trail is a great hike, don't mistake this for an easy walk, it is in fact, quite challenging.
The Tawhai Falls are beautiful and as I am a LOTR fan, it's always fun to sit on Gollum's Rock and reenact the scene – yes, I'm a nerd.
---
These are just a selection of my favourite places on the North Island of New Zealand. While there are more, these are the ones that truly captivated me. Next up is the South Island, I can't wait to explore more!
---
Have you been to New Zealand's North Island?
Did your favourite place manage to steal away your attention completely, allowing you to reconnect with yourself and the incredible scenery around you? Leave a comment and tell me your favourite places to disconnect in New Zealand and get away from it all!